4,5m x 3m Easy UP Partytent Vouwtent PVC Pro-40 (Wit)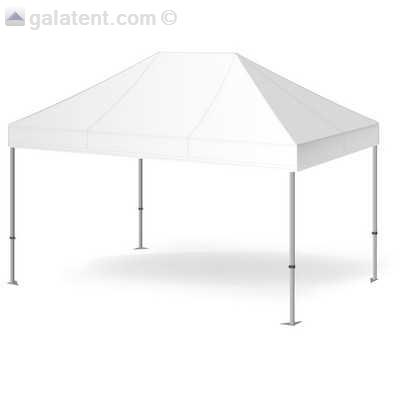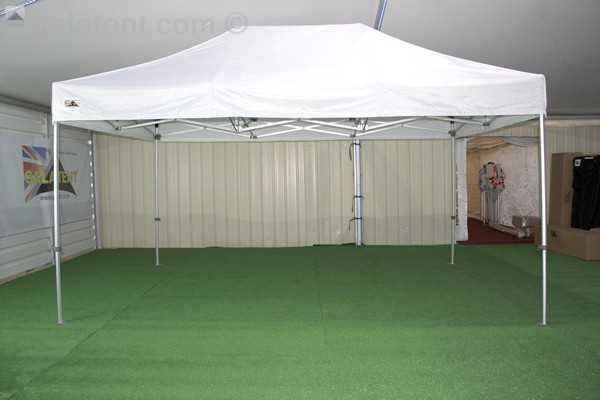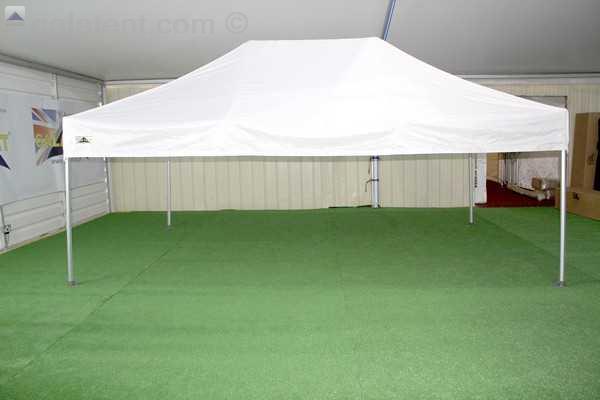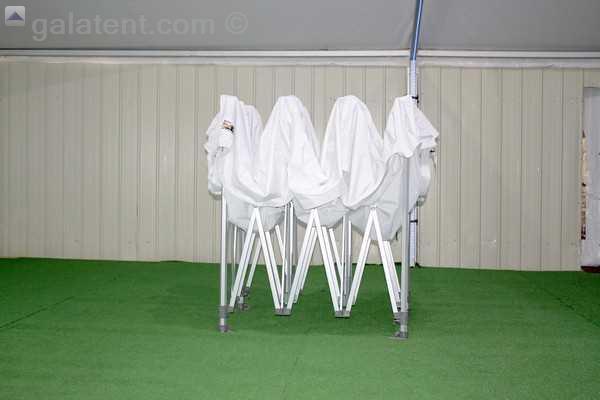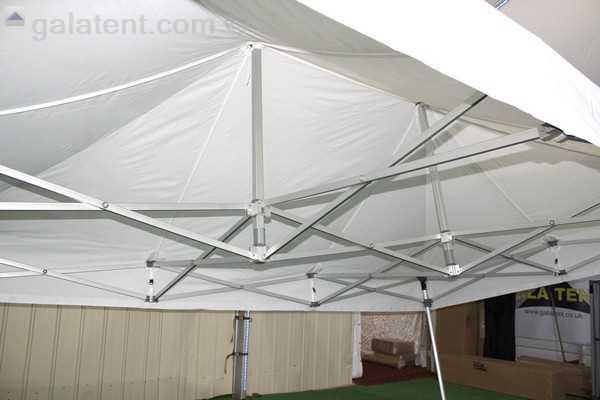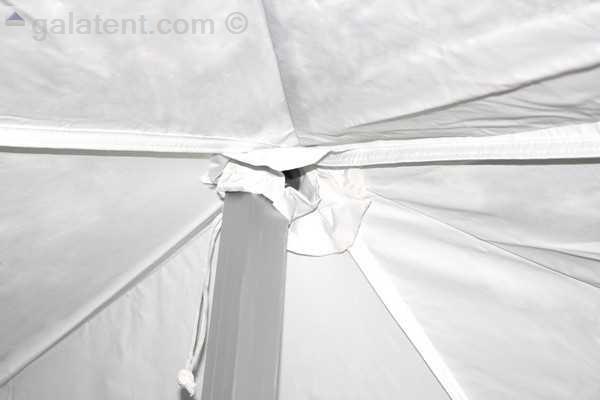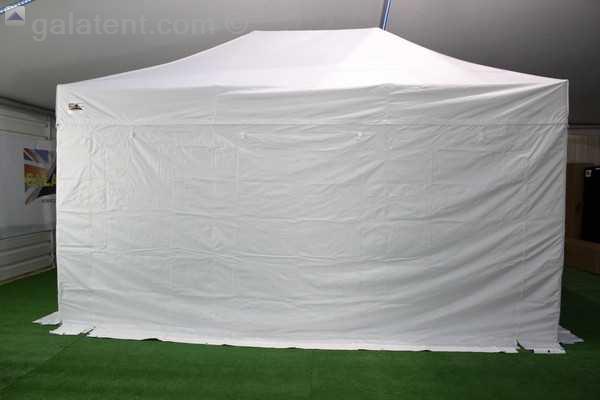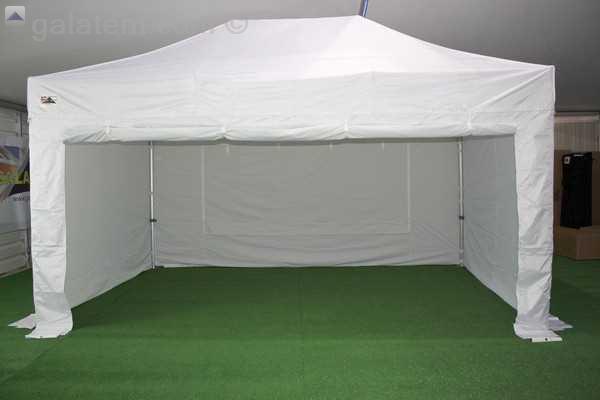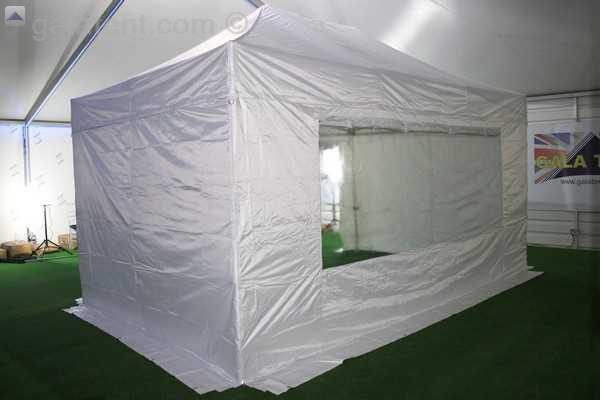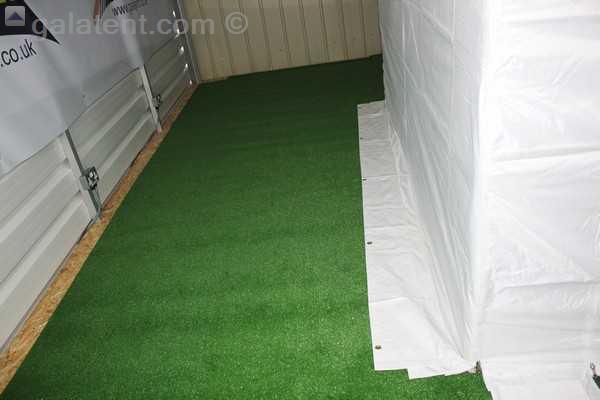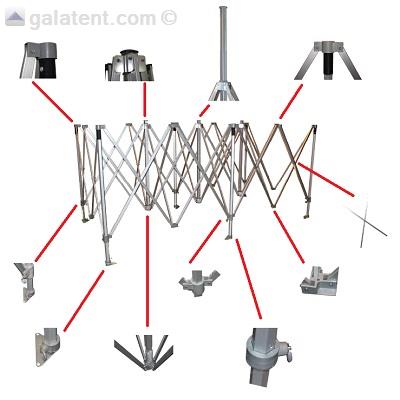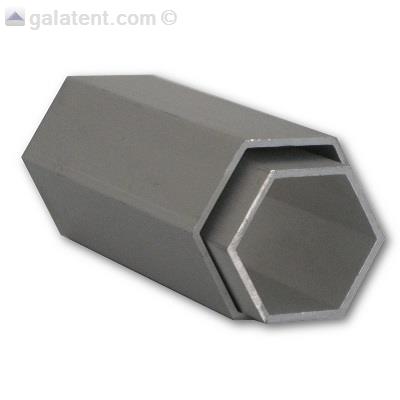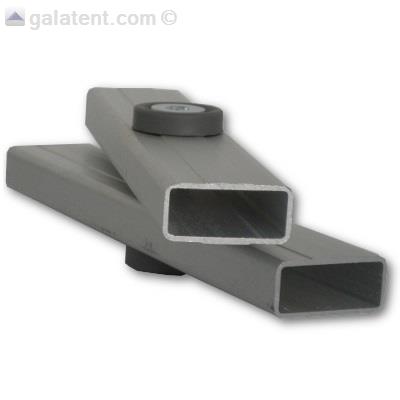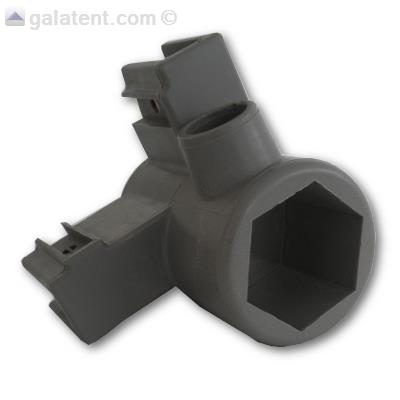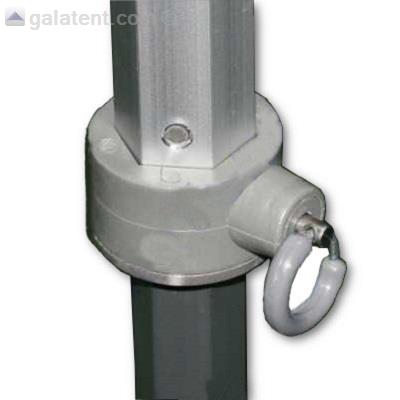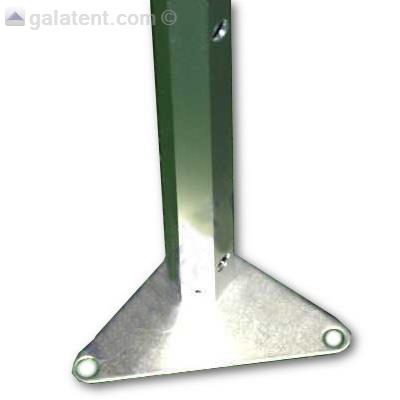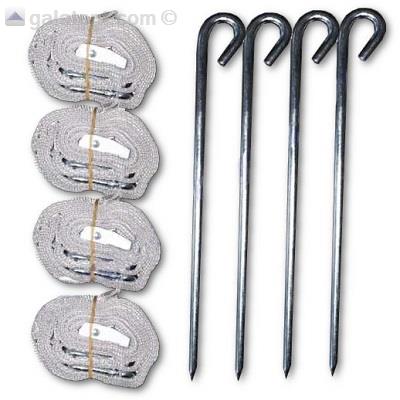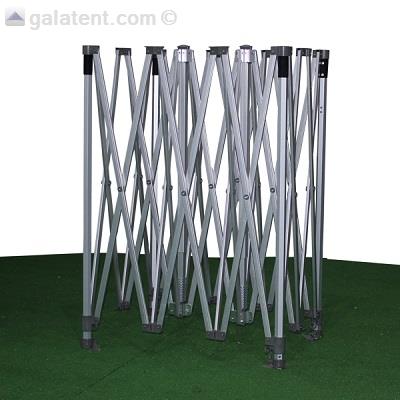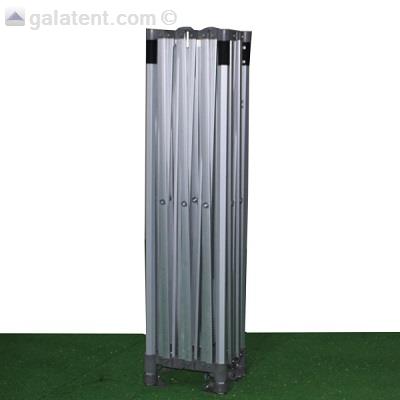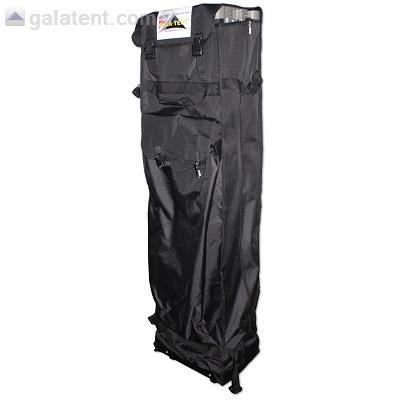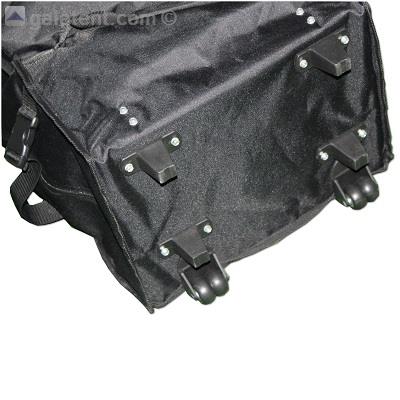 Type frame:
Easy UP / Vouwtent
Afmetingen: 4.5m x 3m (4.5 x 3)
Type frame:
40mm Aluminium
Materiaal dak:
Polyester (PVC Coated)
€592.

28
Inclusief 21% BTW
€489.
49
Exclusief 21% BTW
30 Werkdag(en) levertijd.
Verzending in heel Nederland voor slechts €14.99, naar België tijdelijk €29.99.
Omschrijving
Een topkwaliteit Easy UP Partytent / Vouwtent voor commerciële doeleinden, met een mooie balans in sterkte, kwaliteit en prijs.

Het originele Pro-40 frame, afkomstig uit de UK, is gemaakt van aluminium met een pootdikte van 40mm en 2mm wanddikte. Alle daken zijn gemaakt van professioneel 600 gram per m² 600D kwaliteitsdoek met PVC-coating. Alle Gala Tenten zijn 100% wind en waterdicht. Ontwikkeld met een eenvoudig op te zetten frame die staat binnen enkele minuten met slechts 2 personen.
Ideaal voor:
Promotie op evenementen,
Catering,
Verkoopstand,
Marktkraam,
Receptie,
Ontvangstruimte,
Rookruimte.
Specificaties
Nu met 5 instelbare hoogten
Positie 1:
Van de grond tot de zijkant: 1400mm
Van de grond tot het frame: 1440mm
Van de grond tot de nok: 2680mm
Positie 2:
Van de grond tot de zijkant: 1550mm
Van de grond tot het frame: 1590mm
Van de grond tot de nok: 2830cm
Positie 3:
Van de grond tot de zijkant: 1700mm
Van de grond tot het frame: 1740mm
Van de grond tot de nok: 2980mm
Positie 4:
Van de grond tot de zijkant: 1850mm
Van de grond tot het frame: 1890mm
Van de grond tot de nok: 3130mm
Positie 5:
Van de grond tot de zijkant: 2000mm
Van de grond tot het frame: 2040mm
Van de grond tot de nok: 3280mm
Voordelen
Alle daken zijn gemaakt van professioneel 600 gram per m

² 600D kwaliteitsdoek met PVC-coating.



Optioneel
Zijwanden in draagtas die de tent rondom volledig kunnen afsluiten
Gewichten voor om de poten
Spanbandset met pennen
Grondframe
Zonnekap voor verkoop producten
Afmetingen
Afmetingen poten: Hexagonaal 42mm x 42mm, (50mm x 50mm hoek tot hoek)
Gewicht frame: 38kg
Wanddikte 2mm aluminium profielen
Gewicht dak: 9kg
We gebruiken robuuste onderdelen die gemakkelijk te vervangen zijn
We gebruiken aluminium koppelstukken in het midden van het frame
We gebruiken grijze hamer geteste Nylon koppelstukken in de hoeken
We gebruiken 6061/T6 aluminium, ook gebruikt in onze grotere uitbreidbare frame tenten. Deze zijn dus vele malen sterker dan onze concurrentie
Afmetingen van de verpakking
Frame - 170 x 42 x 32cm
Dak – 44 x 37 x 13cm
Totaal gewicht: 47kg
Totaal gewicht
: 43.
80
kg
Buying Guide
At first glance, it looks like a Gala Pro Gazebo. At second glance, it still looks like a Gala Pro Gazebo.
Even on third and fourth glances, you would be forgiven for thinking that many of the cheap gazebos on the market were indeed an example of a great British brand, with strong and durable joints and of commercial quality standards.
But look a little closer, and you would realise something was awry. For emblazoned across its valance are not the words 'Gala Tent', but rather one of several other brand names instead. Manufactured by our competitors, the Pro range may look like a carbon copy of the Gala Shade Pro range, but at a closer look it is easy to see that it is made of cheaper materials and is of lower standard.
The reason why they are making clones is simple : it is a fantastic product, and if they make a cheap version, they can try and take Gala's customer base. These pop up structures are open imitations and aren't being passed off as fakes, with their Chinese suppliers manufacturing these rip-offs quite openly, and are surprisingly getting away with it.
The problem lies in the thorny issue of patent protection. Gala Tent has been manufacturing commercial quality gazebos with the Gala Tent trademark name for over 15 years. Our trademarks include 'Gala Shade', 'Pro-MX', 'Pro-40' and 'Pro-50'. We have had reports that a number of small companies have popped up using our trademark names, some alarmingly were Chinese manufacturers posing as local companies. We have stopped many in their tracks, however it is a constant battle to protect our Intellectual Property from third party abuse.
Upon investigating these products were found to be very cheap imitations with poor design and build and definitely not built to last. For example, our competitors' joints are brittle and made from cast aluminium or PP plastic. Our joints are made of profile aluminium or nylon, which offer a very a advanced strength. Nearly all these companies are advertising that their frames are just as good as ours, so we did a case study and we found some shocking results.
Remember, if you are going to buy cheap, you will end up buying twice.
The reality is that you can only purchase a Pro-40 from Gala Tent!
Reviews
Average Review Rating:
5 Uit 5
Datum/Tijd van de review:
8-10-2015
"The tents are excellent, but the erection instructions are poor. The ones included with the tents and the ones on your website omoitted a critical action - to press together part of the frame, rather than simply pulling it out. In the end I resorted to Your YouTube videos."
Datum/Tijd van de review:
8-5-2015
"Great Product. I needed a robust gazebo to carry out restoration of a classic car as the single garage was too small. This was perfect, quick to put up /down each day, and coped admirably in the harsh environment. Welding and /Paint Spraying. Been heavily used for 2 yrs with no problems."
Datum/Tijd van de review:
5-7-2014
"Excellent service good product sales staff was really helpful after service excellent highly recommend "
Zijwanden voor uw Easy Up Vouwtent
Op zoek naar een volledige set zware kwaliteit zijwanden die uw Easy UP Vouwtent rondom kunnen afsluiten? Bekijk onderstaande sets. Geleverd incl. opbergtas!
Vergelijkbare producten
Niet de kleur die u zocht? Kijk dan naar deze aanverwante producten